For some, a city as big as Medellin can be intimidating when getting around, whether it's a tourist spot or your workplace.
Luckily in Medellin, there are many ways to get around. They all are easy to use and budget-friendly. You can choose to go by bus, tram, cable car, or train, depending on your location and destination.
Stop touring the city by taxi for fear of getting lost in public transport! Check out this guide to learn how to get around Medellin!
Paying for Public Transportation in Medellin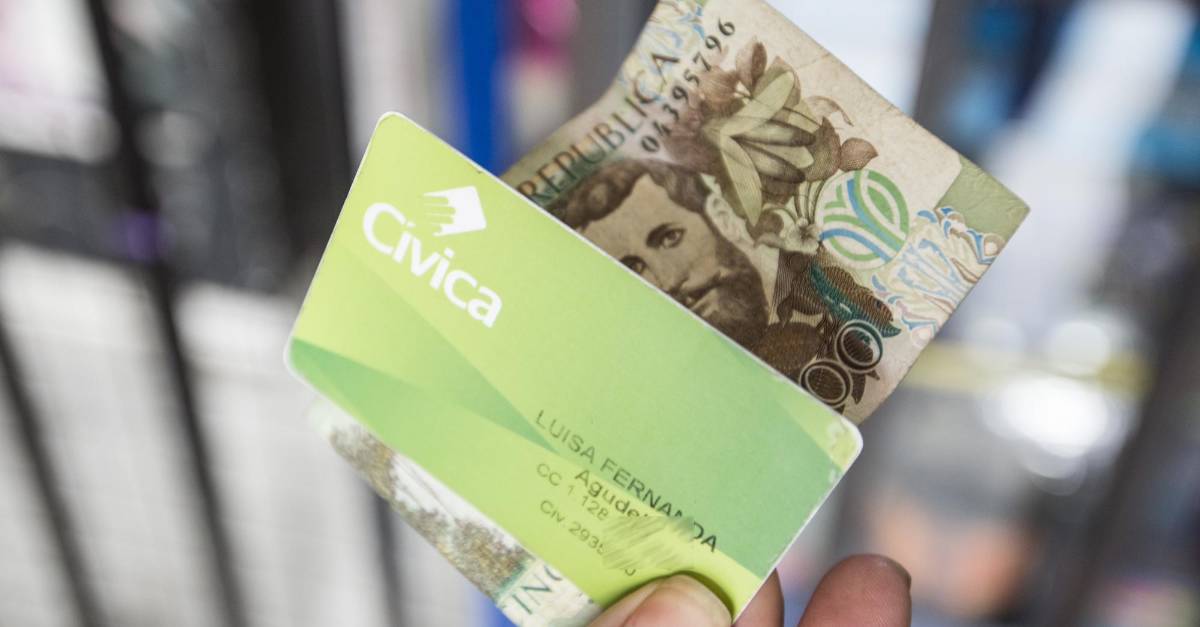 Depending on the duration of your trip in Medellin, you can get a Civica card or a temporary ticket. Either of these options is perfect for those who will stay about 2 or 3 days in Medellin.
The best recommendation is to buy a Civica card if you're staying in the city for at least a week or more. Go to one of these stations:
Niquia Station

San Antonio station

Itagüi station
This procedure is free! Please only approach one of the booths and present a valid I.D, which can be your passport or Colombian I.D.
A consultant will take your data. After a few minutes, you'll have the card in your hands. Then you'll have full access to four public transit carriers.
Already having the Civica card, you must recharge it in one of the 136 green refill machines strategically located in metro stations.
Or you can look for one of the 1200 establishments of external recharge. These can be in small stores or supermarkets. Please ask if you can recharge your card there and then proceed to do so if allowed.
There is also an app called Nequi to recharge it without leaving home if that is more convenient.
Getting Around by Bus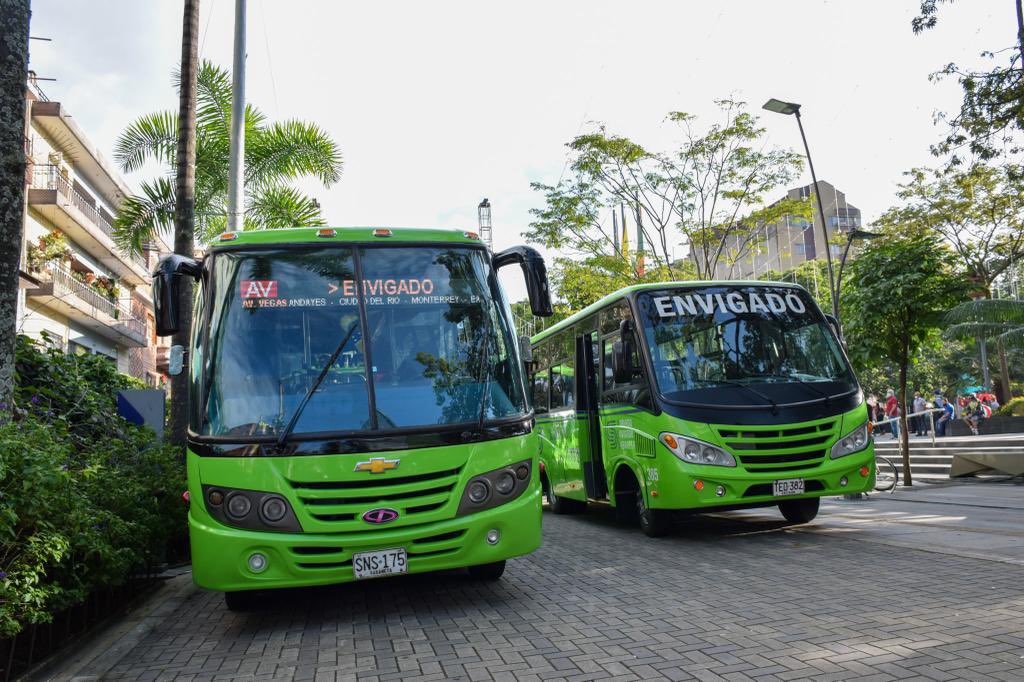 For some tourists, Medellin's bus system can be a bit confusing. However, there will always be apps like Google Maps or Moovit that can help you move around the city. There are three types of buses in Medellín:
Private buses

Intercity buses

Integrated buses
Private Buses
Private buses are from private transport companies. They're all different colors and sizes. To know the route it takes, just read the sign on the windshield, where you'll also find the price list (This is similar to the integrated bus).
Keep in mind that there are no bus stops for this type of service, so you just have to wave your hand as if you were hailing a taxi.
When boarding the bus, you must pay the driver and bring a few coins or small bills for tipping.
Intercity Buses
If you want to get away from Medellin for a few days or visit other parts of the country, you'll have to take the intercity bus system in the North or South terminal. The terminal is dependent on your destination.
The North terminal is at the Caribe Metro

The South terminal is at the El Poblado Metro
To come best prepared, buy your tickets from the terminal website a few days in advance or buy them at the terminal.
Integrated Buses
You can take the integrated buses at metro stations or bus stops. It's simple to differentiate them from private buses, as they are green and have the word "Metro" on the windshield.
When boarding the bus, pay with a Civica card or cash. You can also buy the integrado ticket to move by bus or metro.
When you're at your destination, just press the red button so the driver will know to drop you off at the nearest bus stop.
Getting Around by Tram
The tram was inaugurated in 2016 and is known as one of Medellin's biggest pride in terms of innovation. Currently, only one tram takes you from San Antonio station to Oriente station.
The tram has nine stops. Three stops are for transferring to access the metro, metrocable, and bus. The transfer stations are:
San Antonio Station

San Jose Station

Miraflores Station
Remember, passengers that use the tram must have a Civica card.
Getting Around by Metro and Cablecar
By far, using the metro or cablecar is the easiest and quickest way to get anywhere in the city. The Metro en Medellin app will help find all information regarding metro lines, costs, schedules, and temporary closures.
This app works similarly to Google Maps. By putting the point of origin and destination, the app will let you know where the nearest station is and how long your trip will take.
The metro connects to the cablecar service and has six service lines. It crosses through the comunas 1 and 2, among other tourist destinations such as the Arvi Ecotourist Park.
There is no extra charge for getting on the Cablecar as long as you stay at the metro station. If paying with the Civica Card, buy a single ride ticket (univiaje) or an Integrado ticket.
Some Tips to Keep In Mind
Whenever you're going to use some means of public transport in Medellin, you must consider a couple of tips:
On weekdays rush hours are very early in the morning (4 to 7 am) and anytime after 5 pm. Always keep an eye on your personal belongings. Be especially careful in rush hours. Although all means of transport are safe, it's always good to be cautious with your items.
Save Time Getting Around Medellin
Now that you know how to move to Medellin while saving money and enjoying the urban life, plan your weekend and visit the city!
Like the story? Take a second to support Medellin Living on Patreon!