Exploring on two wheels is one of the best ways to travel in Colombia, and tons of locals don their helmets every day to skip the heavy congestion in cities. In Medellín, in particular, motorcycles (or 'motos' as they're known in Spanish) are not only cheap to buy and maintain, they also offer an easy way to escape the Aburrá Valley and discover nearby pueblos in Antioquia. While there are plenty of advantages to owning a moto, it's important to be clued-up before splashing out on your new mode of transport. Here's your guide to buying a motorcycle in Medellín:
Required driving license
Category A1
Applies to drivers with a motorcycle cylinder capacity equal to or less than 125 cubic centimeters (cc).
Category A2
Applies to drivers with a motorcycle cylinder capacity above 125 cc. This license equally applies to vehicles with a small engine size.
Motorcycle drivers under the age of 60 can hold their license for 10 years before having to renew it. Persons between 60 to 80 have 5 years, and anyone above 80 has to renew their license each year.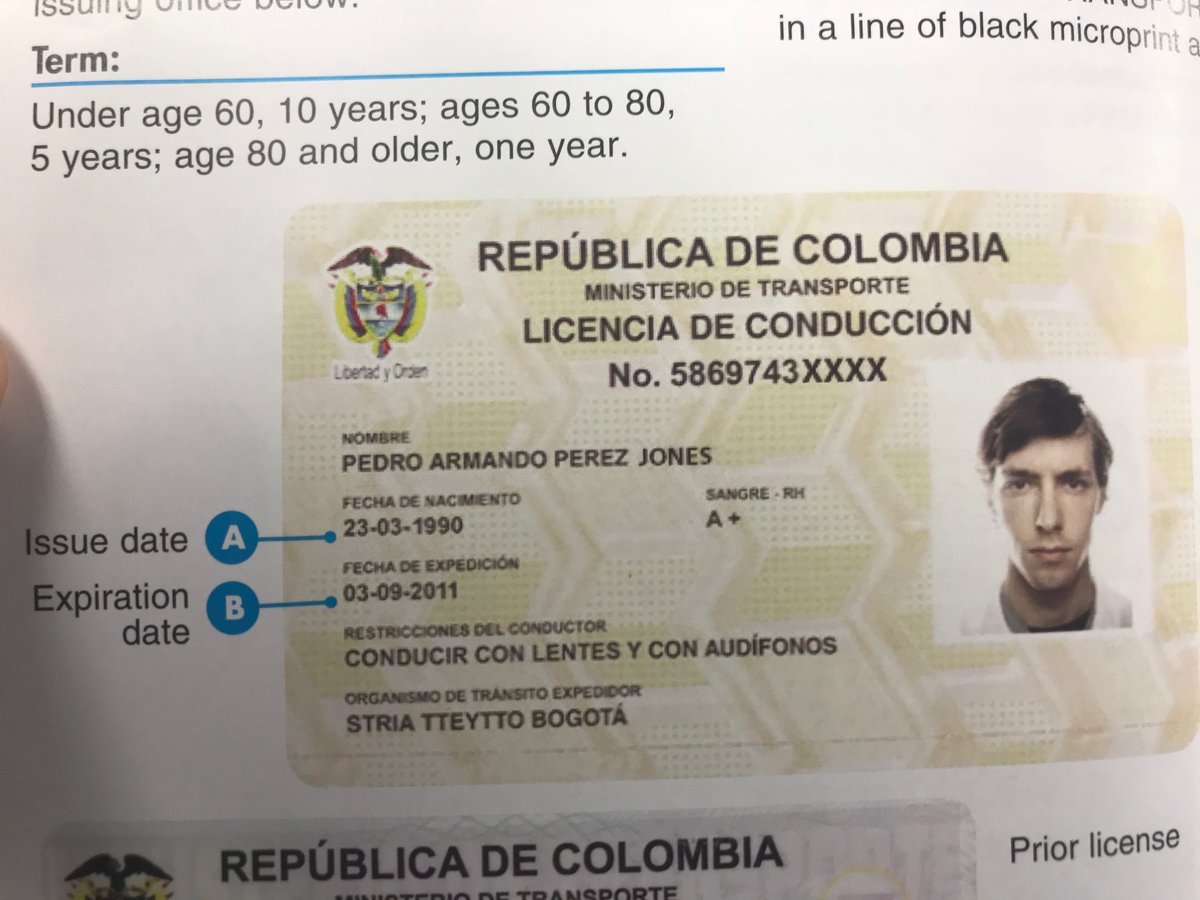 Foreign-issued licenses
Tourists visiting Medellín with a valid license issued from another country can legally drive in Colombia for the duration of their stay (although there are reports that this has recently been limited to three months). If you choose to drive as a tourist, ensure you have your passport or a copy of your passport, plus the page with the visa entry stamp. Residents and visa-holders in Colombia cannot drive using their license from another country. Instead, they must undergo the process of getting a Colombian driving license.
Steps to apply for a license
To get a motorcycle license you must
– Be 16 or older
– Speak at least intermediate Spanish (the process is not available in English)
– Be registered with the RUNT (Registro Único Nacional de Tránsito)
– Have no outstanding driving fines or bans
– Pay and attend driving classes (attendance is verified)
– Take a theory and practical exam with a Ministerio de Transporte-approved driving school
– Receive a certificate proving your physical, mental, and motor coordination from CRC (Centro de Reconocimiento del Conductor)
It's worth noting that previously, applicants weren't required to take driving classes to gain a license. Nowadays, this is mandatory and some places even fingerprint students as proof of their attendance.
Buying a motorcycle
Purchasing a motorcycle from a shop is relatively simple. You'll have to do some research before on the model and cost best suited to your needs, and then pay. It's not uncommon for sellers to ask for a security deposit before the full amount is sent, and it's also not uncommon for people to pay the total amount in cash – Colombia is predominantly a cash country. However, cash transactions should always take place in a bank and you must receive a document confirming the money was transferred into the account of the seller (this usually takes half a day).
We recommend not buying a motorcycle online, as these can often be in poorer condition or have outstanding fines that you won't know about until after payment is made. Nonetheless, sites like MercadoLibre, TuMoto, and OLX are helpful to browse different models and get an idea of reasonable costs.
RUNT registration
Once you have officially bought the bike, you'll need to register it – this has to be done through the RUNT (the national registry for all vehicles in Colombia). The registration process requires only your passport and the transaction receipt if the bike was paid for in Colombia. If it's an international purchase, the transaction receipt, import license, tax receipt, and registration certificate from the country of origin will be additionally needed.
If you are buying a motorcycle second-hand through a private dealer, RUNT can advise you of all the paperwork you'll need. If you're buying new from a shop, the staff should be responsible for handling all the paperwork.
Registering with RUNT costs $13,700 COP, and will involve scanning both your index fingers, as well as taking a photo. The process takes around 15 minutes and once complete, you can check the RUNT website using your passport number as proof of registration.
Quality and safety checklist
When you've settled on the particular bike you want, there are a few very important steps to ensure the purchase is legal and safe. These include checking:
The registration card
This will have details of the owner or seller, the vehicle number, engine and chassis number, and the model number. Be sure that the bike's frame and engine number match exactly what is written on this card.
SOAT (Seguro Obligatorio de Accidentes de Tránsito)
This is the insurance for the motorcycle, including covering any damage caused by third parties. SOAT is connected to the bike and not the driver, and is only valid in Colombia.
Technico Mechanica
This document states that the bike has been seen by a mechanic and is fully functioning to drive on the road. The SOAT and Technico Mechanica must both be valid at the time of purchase.
Police check
This isn't mandatory but for peace of mind, it's a wise final step. Take all the documents (and the bike if you have it already) to a police station and ask them to confirm there are no pending fines and to check if it was involved in any accidents. When you have the all-clear, you're free to hit the road!