February 14th — the day to treat your special person to all things soppy. Surprisingly, though, Valentine's Day is not officially celebrated in Colombia – instead, Día del Amor y la Amistad takes place on September 20th and is dedicated to love and friendship. Nonetheless, with the influx of tourism in Colombia and strong ties to North America, Valentine's Day is now an honorary tradition in the country. So, if you're wondering how to make a grand gesture (or just a good impression), here's how to celebrate Valentine's Day in Medellín.
Enjoy a romantic dinner
Where: The Market Medellín, Calle 1A Sur # 43a-83
When: 7pm – 11pm
Located in the Medellín Marriott Hotel, The Market is a suave restaurant that serves up cuisines from around the world. If you're looking for a touch of home when spoiling your Valentine, this is the place to be. The special menu includes an entree, main course, dessert, and drink for $190,000 COP per couple. Diners can enjoy grilled prawns with avocado and passion fruit, pork with shitake mushrooms, truffled quinoa and roasted vegetables, chocolate semifreddo, and sangria to drink. Reservations should be made in advance via this link.
Attend an open mic performance
Where: Primed Community, Avenida 39D #73-52
When: 6pm – 10.30pm
Not an event specifically for Valentine's Day but a brilliant thing to do if you're looking to give back a little on the holiday. Primed Community is a social enterprise that focuses on education and community. On February 14th, the group has organized a casual open mic session, where anyone is welcome to perform or enjoy the show. There'll also be a thrift shop at this event, so you can treat your Valentine to some new clothes while soaking up a little culture.
Get lost in space
Where: Planetario de Medellín, Carrera 52 No.71-117
When: 6.30pm – 8pm
This is one for those looking to seriously impress their special person on Valentine's Day. Every second-last Friday of the month, the planetarium in Medellín welcomes a speaker to talk about recent events and discoveries throughout the universe. This session will feature Jorge Zuluaga, a doctor of astrophysics who will walk members of the public through space and time. The event is completely free and is guaranteed to leave you a little mind blown.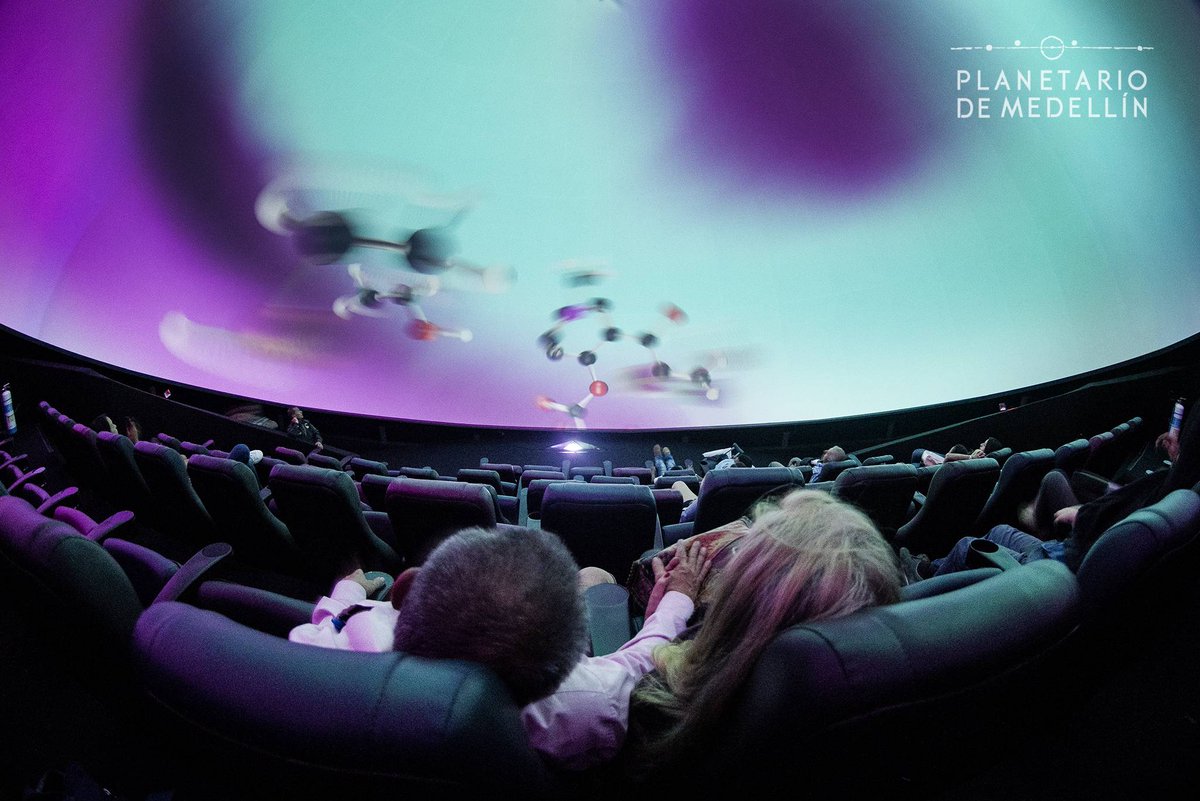 Join the anti-Valentine's party
Where: Bangkok Fusion, Carrera 35 # 7 – 61
When: 8pm – 4am
Don't have a Valentine this year but still looking for fun? There's an activity for you in Medellín. The theme of this night is 'stupid cupid' and it encourages people to be extra creative and dress up however they feel. Upon entry, each person will be given a bracelet to show their 'situation'. Green means single, orange is 'I don't know', and red represents being in a relationship. Cover is free before 10.30 pm and those who register on the guest list even get a free shot. Entry after is $20,000 COP.
Dine al fresco
Where: Cafe Zeppelin, Transversal 39 ##76-12
When: 7pm – 11.30pm
Over in Laureles, Cafe Zeppelin is hosting a night for couples, friends, or first-dates. The chic cafe is known for its delicious German postres, its outdoor terrace, and is popular with both Colombians and locals. Those looking to celebrate Valentine's Day here can take advantage of the special offer – a meat and cheese board, plus a jug of Sangria for $89,000 COP. For more information, check out Cafe Zeppelin's Facebook event.
Go on a Latin dance experience
Where: El Templo De La 70, Carrera 70 #47-23
When: (February 13th) 7pm – 2am
Although this technically starts the day before Valentine's Day, the experience carries on into the early hours of the morning. This tour takes singletons, couples, and all types of people around the famous La 70 street, sampling different types of dance and Latin parties. For $95,000 COP attendees see a free show at El Tempio, have a one-hour salsa and bachata dance class, get free entry into bars and clubs, plus free shots of Aguardiente. Oh, and the best thing? Everyone is transported around by a Chiva bus, so you can carry on dancing while on the move. To reserve a place, send a Whatsapp message to +57 3122 979 800.
Watch stand-up comedy
Where: Centro de Desarrollo Cultural de Moravia, Calle 82A #52 – 25, Medellín
When: 7pm – 8.30pm
If you're eager to test your Spanish and figure out the Colombian sense of humor, head over to Centro de Desarrollo Cultural de Moravia. On Valentine's Day, Darwin Caballero will take the stage and impress audiences with his cynicism and absurdity. Darwin began storytelling in 2004 and has since been invited to a number of international comedy festivals. Currently, he's part of the Los Bastardos Comedy in Medellín.
Prepare for carnival
Where: Andrés Carne de Res, Carrera 43A #6-Sur 26
When: 8pm – 3am
Not only is Andrés Carne de Res a top place to eat in Medellín, but it's also one of the most bizarre and memorable nights you'll ever have. In preparation for Carnival in Rio de Janeiro, Brazil, Andrés Carne de Res has a Valentine's night filled with drums, tambourines, and guitars. Complete with decorations, dancing, and lots of drinking, the restaurant is sure to come to life in a flurry of colors and swinging hips. Tickets cost $25,000 COP and can be purchased on the door.