In Colombia, sustainable clothing has made its way through green cities such as Medellin. The need to create an environmental impact and promote conscious consumption of garments has become more popular.
No need to spend hours scrolling through your phone to catch eco-conscious fashion stores. One of these shops can be just a few blocks from your hotel or Airbnb.
Are you ready to renew your wardrobe and shop until you drop at Medellin's best sustainable clothing stores? Then there's no time to waste. Here's a look at the top picks!
What Is Sustainable Clothing?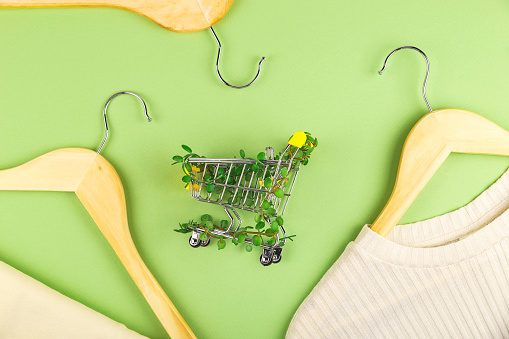 In short, sustainable clothing refers to fashion made with less use of natural fibers, water, and reduced resources. However, sustainable clothing also means that workers have decent working conditions and fair wages.
Also, the clothes are cruelty-free, as they don't contain animal origins.
Its goal is to last over time and stop the impact the fashion industry is leaving on the planet and society.
Now, jumping into the best places to find eco-friendly fashion in Medellin is next!
My Green Life Shop
This is a sustainable fashion store for the little ones of the family. The goal of this Colombian brand is simple. The goal is to make everyday living easier for all mothers while caring for the environment.
My Green Life uses 100% organic cotton from Peru to make its garments. The Green Life garments process in an ecologically and socially responsibly way.
This stylish clothing store avoids using chemicals, modified seeds, or pesticides. Plus, they care about the quality of their garments by using natural dyes, so the fabrics are anti-allergic.
On their website and in their store, you'll find stylish clothes for babies and children of different ages:
Babies from 0 to 18 months: Sets, pajamas, jumpers, shirts, dresses, pants, blazers, vests, and newborn sets.

Children up to 6 years: Dresses, skirts, boy sets, and girl sets
Alongside the wide variety of racks of clothes carefully made with the best materials, the store also sells dolls, bathroom accessories, blankets, bibs, baby carriers, and stockings.
Being a small brand, you'll find the clothes in the 'Tribu Mujeres con Vision' store in the Oviedo Mall. There, different brands of women entrepreneurs from Colombia meet.
Website:https://www.mglifeshop.com/
IG: @mglifeshop
Address: Cl. 6 Sur #15-43a, El Poblado, Medellín, Antioquia
Cuery Sustainable Leather Goods
Cuery began as a project created by a young man from Comuna 13 of Medellin. He decided to employ single mothers, women, and vulnerable young people.
The product's designs inspire versatility, safety, and elegance. The manufacturing process of all bags and accessories use eco-leather. Eco leather goes through a less polluting tanning process than most manufacturers.
This leather uses reconstituted leather, produced by the waste from the production chain of leather, footwear, and leather goods.
Their catalog of eco-leather products includes
Logbooks with eco-leather covers

Jewelry

Backpacks

Purses
Overall, a local brand with sustainable initiatives that seek to support the people who need it most and take advantage of waste by creating products of very high quality.
Something to highlight from Cuery is that you can get their products at low prices from the website or store. The store is in the San Javier neighborhood.
Website:https://cuery.com.co/
Address: Cra. 99 #44-20 Interior 202, San Javier, Medellín, Antioquia
Eco shopping by Islu
This small family business sees used clothing as an opportunity to take care of the environment. The founder and inspiration of the brand are Absalon Abad, a 70-year-old peasant who supported his family by recycling clothes.
Many people contribute to the cause and recieve money by donating or selling clothes that arent wanted anymore! It's a win-win.
There are two options if interested. The most popular action is to fill out a form on the website. The company will pick the clothes up from home. There are also five collection points in the city to go to in person!
The clothes they sell on their website and store go through an arduous and careful process:
They collect the garments from the collection points.

Selection of garments that are in good condition and suitable for use.

Then clothes go through a cleaning process to remove 99% of impurities and bacteria.

Now they're ready to be used by someone else
Eco-shopping leads to social projects. Donating clothes allows the store to collect money to pay university fees for young people who need them.
Website:https://ecoshopping.com.co/
Address: Cra 48A #118-22 , Medellín – Colombia
Pura
A sustainable clothing store located in El Poblado neighborhood. Their clothes are a little more pricey. However, the products are high quality, and 60% of pure garments are eco-sourced materials.
This brand also supports a group of local women as they're committed to social responsibility in Medellin.
Pura has a showroom in El Poblado where there is the seasonal collection. Many customers support their entrepreneurship by buying some clothes. Placing your order from the website is also available!
Website:https://puraclothes.com/
Address: Cl. 10b # 36-13, El Poblado, Medellín, Antioquia
Support Conscious Shopping in Medellin
Nothing is more satisfying than helping the planet while supporting local craftsmanship, plus renewing wardrobes with local Colombian designers.
Sustainable clothes are the first step to making way for new things in your life. Remember that the garbage of some can be a treasure to others!
So, what do you say? Are you ready to update your wardrobe with sustainable clothes? Let us know your thoughts in the comments!
Like the story? Take a second to support Medellin Living on Patreon!