Walking through the City of Eternal Spring can be tough on your body. Since it's a place full of adventures and extreme sports, the trip can leave you with slight back or ankle pain.
Trust me, I would know. I can't tell you the number of times I've gone on some adventure or other and woken up the next day with aches and pains.
Luckily, in Medellin, you can find some cheap places to relax and get the treatment you deserve with a good massage. There are many places to choose from, but in this guide, I'll help you find not only the cheapest massages but the best in the Laureles sector.
Let's jump in!
What to Take Into Account
But before we start talking about where to get a massage, let's talk about what to keep in mind when going into your session.
First, it's important to know that in some places even if you order a standard massage, they might give you something a little more specialized in case you need it.
For example, let's say the masseuse discovers big knots in your neck. The masseuse might ignore your request for a standard massage and instead give you a deep neck treatment.
For this, you can agree with the price before starting or buy one of the packages that some spa or massage places offer.
Finally, not all places accept credit or debit cards. Some only use virtual payment platforms such as Daviplata or Bancolombia.
It's a good idea to ask before getting your massage. And, if you plan to pay by card, bring some extra cash just in case.
Where to Get a Great Laureles Massage
Now that you know what to keep in mind, it's time to get started with a Laureles massage. Here are the best places in town to get one.
Viva Spa
Viva Spa is a beauty parlor that offers therapeutic treatments. Whether you want a basic massage or spend a spa day with your date, this is a place that offers packages for all types of budgets.
At the end of the massage, you'll get to sink your teeth into one of the best fruit salads I've ever eaten in my life. If you don't just want to relax, you can also try one of their beauty treatments:
Waxing

Reductive massage

Post-surgical massage

Facial hydration

Deep facial cleansing

Facelift
There are also some exotic treatments with different ingredients:
Chocolate therapy

Fruits therapy

Mud therapy
There are packages ranging from 30 minutes to four hours. In other words, even if you're in a rush, there are some pretty good packages for you to pick from.
The spa has two locations in the most privileged places of the city, Poblado and Laureles, so there's no excuse not to relax a little.
Amatsu spa
Amatsu is another place where you can find good massage packages at a reasonable price. They've also got treatments for kids, so if you want to bring the little ones, you can.
On their website, you can also find promotions and discounts. They change all the time so it's a good idea to check them regularly.
If you thought that the previous spa offered a lot of services, you'll be surprised to know that here you can find even more. Here are a few of their most popular treatments:
Shiatsu massage

Hawaiian massage

Lulur massage

Sabai massage
Also, if you're a sporty person and maybe you have a pulled muscle or minor strain, you can also get a sports massage.
What stands out most about this place are its aesthetic treatments that specialize in rejuvenation and body fat loss. You can also try a chakra leveling treatment, which is great for anyone who wants to get in touch with their spiritual side.
Ashanti Massage
One of the best spots with reasonable prices, Ashanti Massage is a spa run by a Belgium pain relief specialist.
At Ashanti massage, you can get anything from a relaxing massage (great for an afternoon nap) to a high-impact sports massage.
Just keep in mind that this is one of the most famous places in Laureles, so it's better to make a reservation in advance.
You can also learn some stretching techniques and attend small relaxation and yoga events offered by the masseuse. Much like the massages, you'll want to book your spot at these events early before they sell out.
Brassia Spa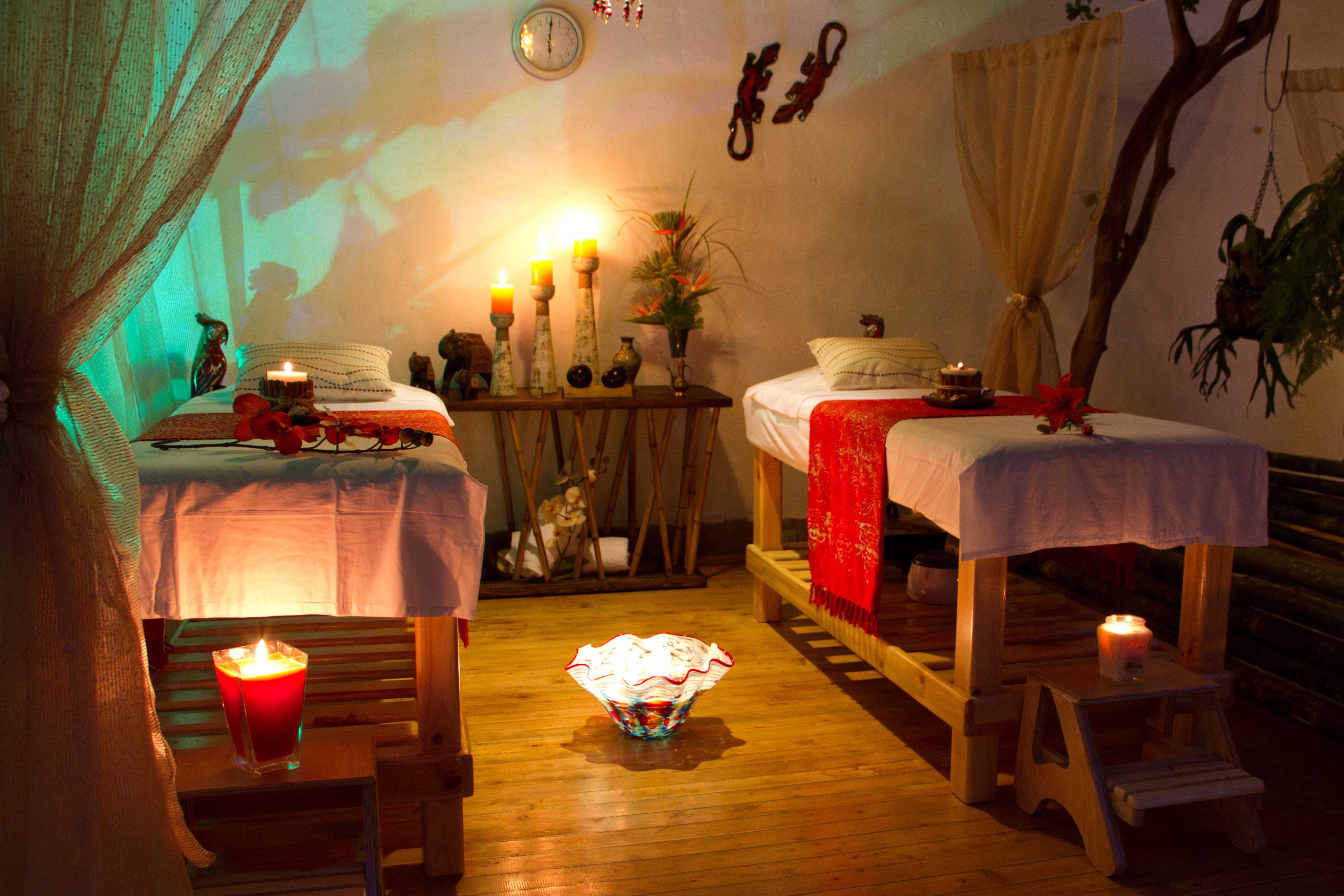 Located in Laureles, Brassia Spa is a relaxation center with a modern vibe.
Even though the spa specializes in aesthetic treatments such as botox and laser hair removal, you can always request one of their extreme relaxation massages or Brassia Gold treatments.
The packages Brassia Spa offers are designed for couples, although if you just want to have a glass of wine and relax, you can always go alone.
Treat Yourself to a Massage in Medellin
If you're looking for a place in Medellin to take a day off or celebrate a special date, a massage might be just what the doctor ordered.
Thankfully, you've got tons of options for a massage that doesn't empty your wallet.
Have you tried one of these massages? Do you have any other recommendations? Let us know your thoughts in the comments!