The digital world is growing at a phenomenal rate. This is partly due to the global pandemic and its effects on the way we manage our jobs.
In order to keep up with this rapid growth, however, we need to stay up to date on trends and innovation. Web Congress Colombia 22 came to shake up the country as the #1 digital innovation event, and this time in person!
The event is scheduled to take place in both Bogotá and Medellin, and is slated to be a spectacular event for anyone interested in technology.
Have we already piqued your interest? Keep reading to learn more about Web Congress 2022 and what to expect.
What is Web Congress?
Webcongress.com is a platform for digital news, entrepreneurship, innovation, marketing, design, and technology. On the site, you can find news and updates on the world of technology.
As with many events during the pandemic, Web Congress was presented online in the last few years. However, 2022 marks the return to in-person events.
Although we'll be focusing on Web Congress Colombia, this is actually a global event. Web Congress has spent more than a decade presenting disruptive education, conferences, workshops, panels, and networking sessions to give a 360 vision to the companies of the future.
And, lucky for us, they've chosen to come to Colombia and host an event right here in Medellin!
There is still no definite date for this year's event, but they'll be coming out soon. In the meantime, we've got all the details on what you can expect at the event.
Web Congress 2022: Make The Future
Make the Future is an event on digital marketing, entrepreneurship, and new technologies. At the event, individuals and businesses alike will learn how they can use digital techniques to fuel the economic reactivation of this country and others in Latin America and North America following the COVID-19 pandemic.
Web Congress is set to have virtual events in Cali, Barranquilla, Medellin, and Bogotá along with in-person events. The idea is to provide training and promote new, digital business models.
Web Congress promises a large capacity and high participation of companies, sponsors, speakers, professionals, entrepreneurs, businessmen, brands, media, and experiences.
This year's event will have:
More than 20 experiences and stands

More than 5,000 virtual assistants

More than 35 external penances

More than 5,000 face-to-face attendees
Among the sponsoring Colombian companies are Bavaria, Familia, Bancolombia, and Colombia. International organizations such as Meta, Google, LinkedIn, Tik Tok, Mastercard, Adobe, and others will also be present at the event.
The Topics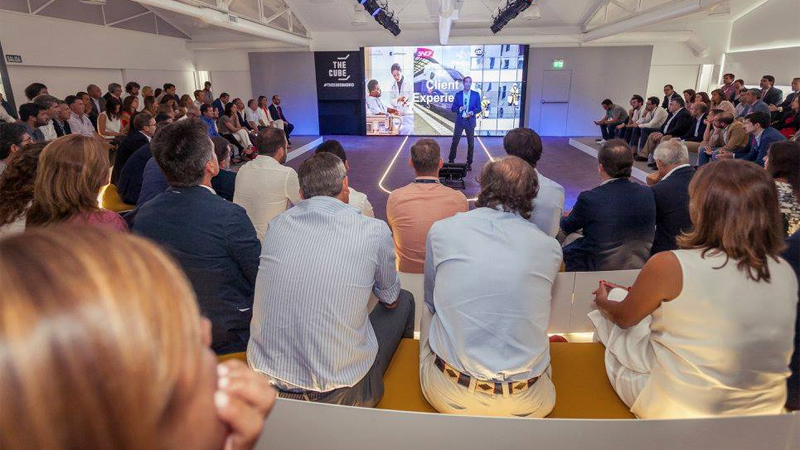 Some of the topics of the event include startup ideas, marketing strategy, technology innovation, business growth, and digital culture.
Here's a deeper look at the topics:
Technology:

artificial intelligence, robotics, blockchain, automation, autonomous vehicles. machine learning and space travel.

Marketing:

digital advertising, social media, e-commerce, branding, analytics, and marketing strategies.

Inauguration:

entrepreneurship,

investments,

project management, internationalization, VC, and software dev.

Business

: finTech, virtualization, globalization, work wellness,

cryptocurrencies

, and business culture.

Digital:

creativity, trends, home-office,

digital content

, internet culture, and podcasts.
The Speakers
Web Congress 2022 has some excellent speakers lined up, too. A few of the speakers currently on the list include:
Marco Pastrana, from Bogotá, manager of the Motorysa Division, about electrical conduction

Bea Peinador, from CDMX, head of business sales for LATAM of PayPal, about the future of payments

Giovanni Estela, from Bogota, country director of Google, about strategy

Ismael Briasco, from Buenos Aires, Co-founder, and CEO of Linkedup.me, on Linkedin's growth
Other speakers will be announced closer to the date of the conference.
Agenda of the Web Congress 2022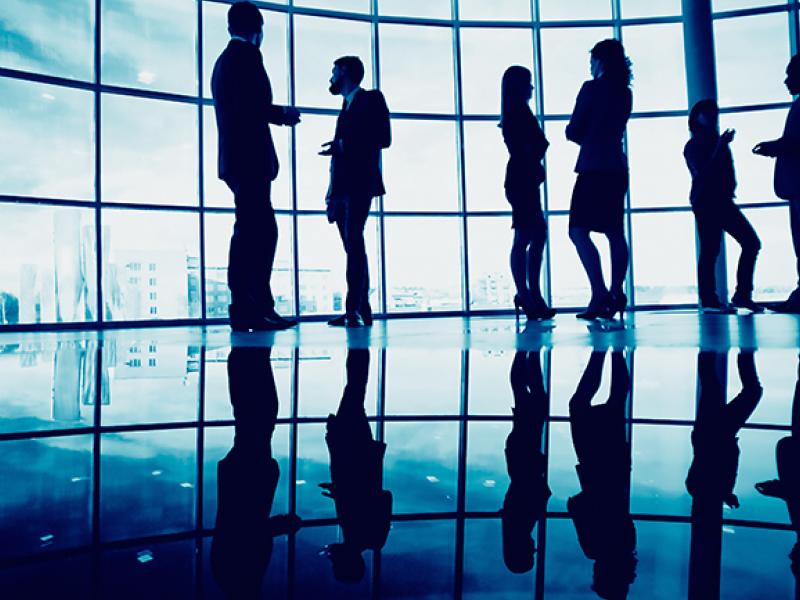 As of right now, Web Congress 2022 is set to be a two-day event. Here's the current schedule of events:
Day 1: Innovation Day
On the first day, two initial conferences will be carried out:
Future of advertising

Virtual Experiences
Lunch will be with the speakers, sharing inspirational stories and networking.
Following lunch there will be two more talks:
Social media

Security Privacy
At the end of the event, there will be a VIP event for Speakers and Sponsors.
Day 2: Inspiration Day
The second day will start with two workshops:
Artificial Intelligence

Digital transformation
Once again lunch will be with the speakers and sponsors, where you will be able to take part in some conversation.
The day ends with two workshops on:
Entrepreneur Culture

Data Science
After the workshops, there's a VIP networking party. This is an opportunity for individuals to get to know each other and make connections.
You can be part of this event as a guest, sponsor, or strategic ally. Also, you can register as part of the press if you are from any media, influencer, or freelancer. You can also take part as a volunteer.
If you want to attend, you can sign up to receive alerts. Last year, the event was held on November 16th and 17th.
Why Web Congress Matters
Web Congress is an excellent marketing opportunity. It's a place where you'll be able to meet with industry leaders and network with other businesses.
Additionally, you can publicize your services through sponsorships and motivate your teams with face-to-face or virtual stands. You can also connect with an audience of high impact through branding, and generate new business opportunities in the digital age.
This is a good time to gain visibility, which is why Web Congress is such a valuable opportunity to take advantage of.
Save the Date!
If you have any hand in the digital world at all, Web Congress 2022 is definitely an event you don't want to miss. There are going to be tons of speakers and plenty of learning opportunities.
Are you planning to attend? Let us know in the comments if you'll be joining us at Web Congress 2022 or if you've been to one of these events in the past!